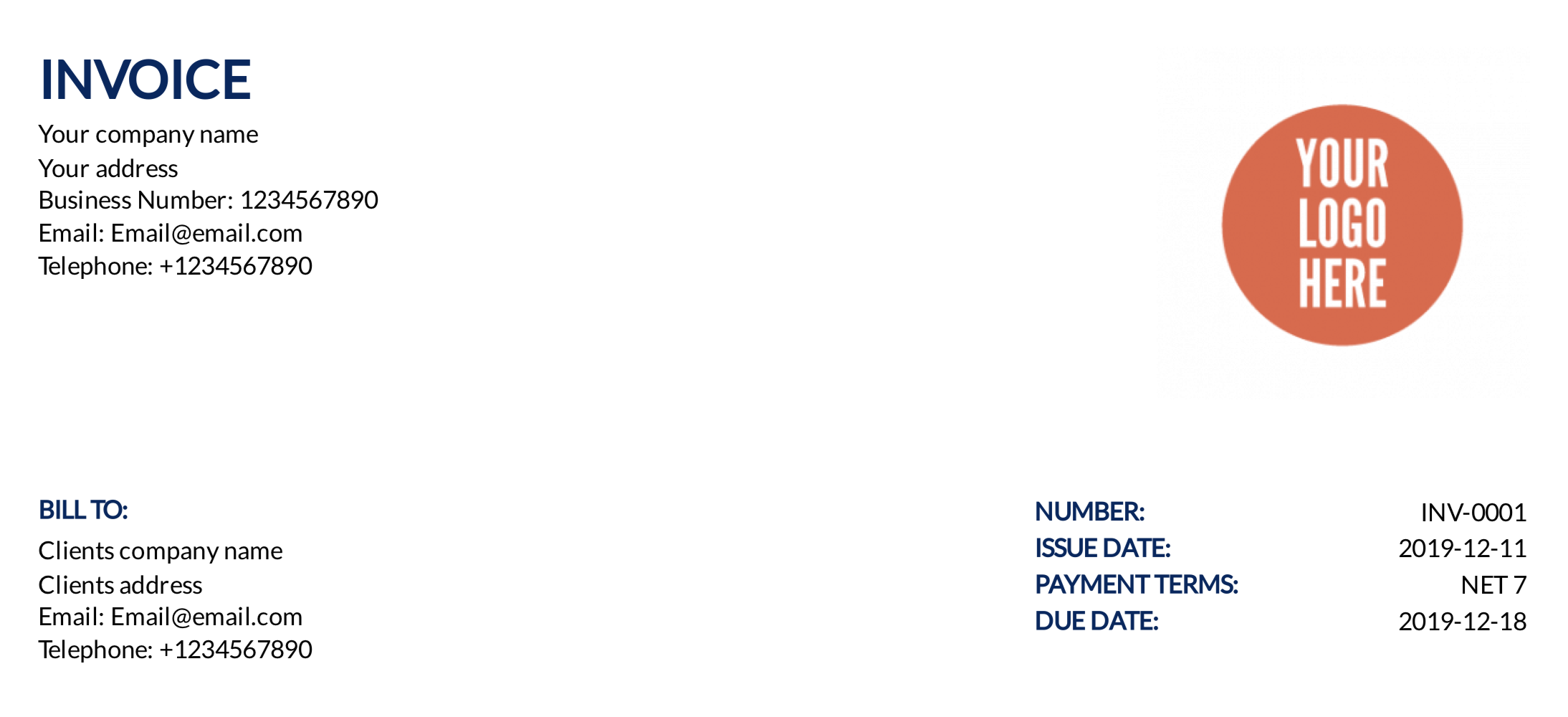 What is an Invoice?
What is an invoice?
In international commercial practice, invoice is a document which provided by the seller to the buyer containing a list of goods and services, their quantity, price at which they were delivered to the buyer, formal features of the products (color, weight, etc.), terms of delivery, and information about the sender and the recipient.
Why I need to use an invoice?
Invoice is a document that regulates trade relations between the seller and the buyer. It consists of a written agreement between the parties to the transaction, which helps avoid further complaints or fraud on both sides. It is possible to enter into commodity relations without an invoice. But then, of course, at the legislative level, it is impossible to prove any offenses on both sides in their presence. In this case, an invoice is a binding document between the seller and the buyer when a deal must be concluded.
How can I make my first invoice?
The team of Invoicy tried to make this process simple and easy for you. In our free invoice generator you can quickly create your first professional invoice. Use a suitable invoice template, fill seller and buyer information, add your own logo, draw up an invoice in company colors. Since the invoice document will be electronic, the calculation of the total invoice amount will be automatic. The main information that you need to fill in invoice:
Seller information (Name, Address, Email, Phone)

Buyer information (Name, Address, Email, Phone)

Issue Date and Payment Terms

Item & Description of service or product (Qty, Sales Price)

Add Taxes and Discount

Add your Logo and customize color of document
Can I send or download my invoice?
You can save invoice in PDF or print it directly from invoice generator. You also have option to send invoice using sending email form or sent link of invoice to your buyer. If you want to start saving history of all documents, manage payments, generate reports you can try our free invoicing software.
Check out these posts
Ready to get started with Invoicy?
Start right now with a FREE plan, no credit card details required.