Better way to manage your Business 🚀
Simple invoicing software with all features in one window. Create beautiful estimates and invoices using free professional templates
No Credit Card Required. Start using FREE plan 🎉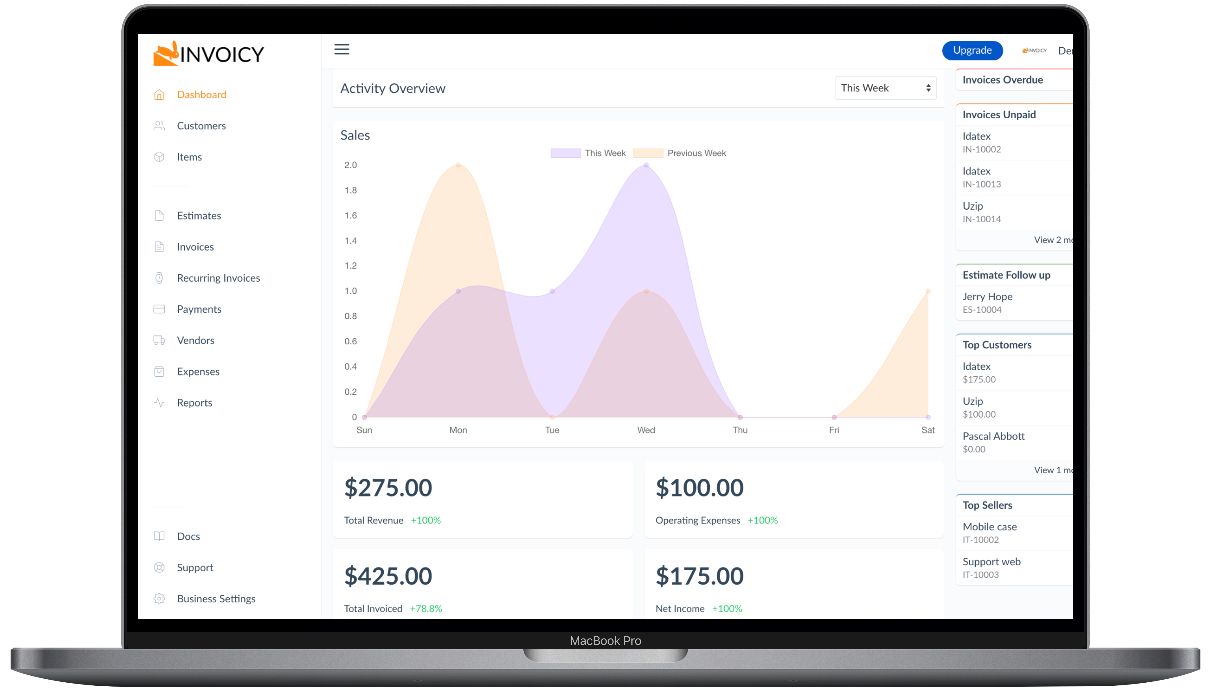 Features of Invoicy
Reports
Simple and insightful reports. Export in different formats
Free Templates
A collection of free templates. Color customization and branding
Customers
Manage your customers in one place
Estimates
Powerful estimates for your clients with different ways of sending
Invoices
Simple and intuitive invoicing with online payments
Payments
Set up your payments using online payment integrations
Recurring Invoices
Every day, week, month or year your customers will get a recurring invoice
Expenses
Easy expenses and purchase accounting
Security
Be sure of information safety, SSL and custom domains at your disposal
See More
An all-in-one solution that helps you take control of your business
Small Business
Freelancer
Free Templates
Get started with one of our pre-defined templates ranging from clean and elegant to splash colorful ones.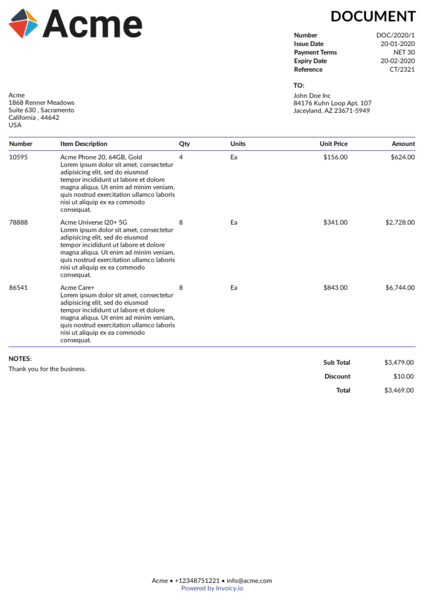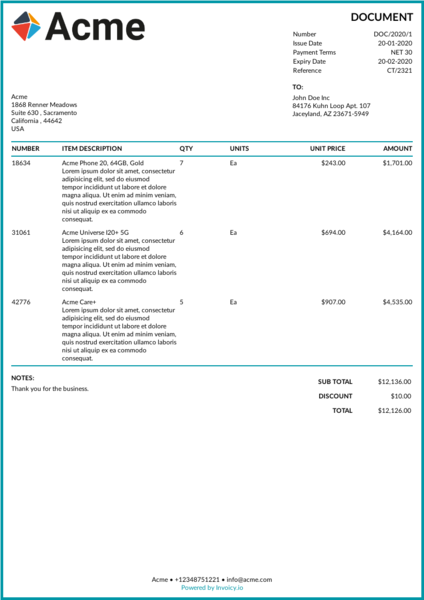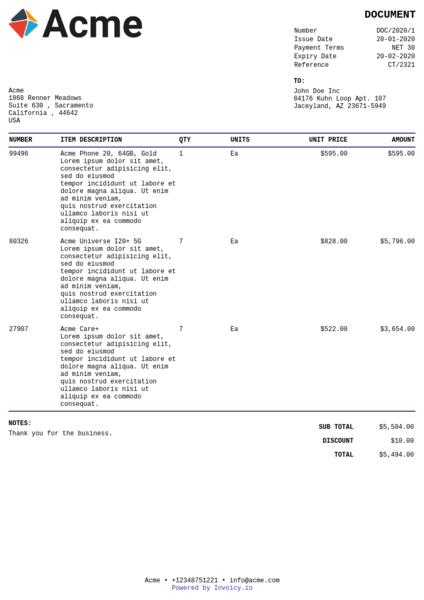 See More
Start saving your time by using our free generator to create professional invoices and receipts
Choose different template designs for your invoice and receipt document. Add your logo to the invoice or receipt maker and customize your template by choosing different colors from the color palette. Just in one click you can convert an invoice to PDF or printable version.
Ready to get started with Invoicy?
Start right now with a FREE plan, no credit card details required.
Start for Free